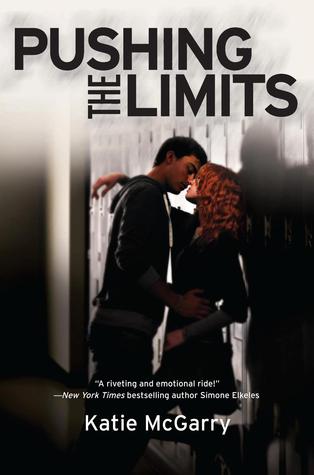 Rating:
★
★
★
★
★
Genre: New-Adult, Romance
Book 1
NO SPOILERS

Summary:
Echo Emerson has lost her brother. Her mother is not around. She ended things with her boyfriend and now wears long sleeves, ending her social game completely. She plummeted from popularity to a nobody. All she wants to know is what happened the night she got her scars, the scars everyone is intimidated by. Noah lost his parents in a fire and is fighting for custody over his younger brothers. Attending the same counsellor, Noah and Echo strike up an unlikely friendship, as they help each other to gain the answers they need.
My Thoughts:
The fact we know going into this book that Echo has scars, signifies it's going to be a heavy read, but I was not expecting it to be as gut-punching. Like, WOW. It was dual POV, switching between Echo and Noah throughout.
Echo: We meet Echo in a counselling meeting with her useless father and his new wife. She wears long sleeves to hide her scars, and she has plummeted in social status. I think she was an extremely interesting character and there was a lot to do with self acceptance. She hid her scars as everyone else would wonder/comment/stare, but as Grace pointed out, Echo was repulsed by them also and shouldn't care what other people thought. It was all an interesting dilemma. She was definitely a character with great determination and knew her worth. She didn't fall under Noah's spell when he outlined their life together, instead she knew what he was actually thinking and stood up for herself. Bravo!
Noah: Noah also attends counselling but he wants custody of his two younger brothers. Initially, he has no time for Echo until he realises they can help each other and before long he wants her. He doesn't do relationships and I loved that he didn't just switch for her. He had the internal struggle of did he just want her or did he want a life with her. It wasn't insta-love, insta-change. There's tons of character development for Noah, as he morphs from a hot-headed guy to an understanding, loving man who could set aside his feelings for others, and accept he can love others.
This is not a light read, and I had tears more than once, which is rare for me. I don't often get emotionally affected by reading, but this story really got under my skin. The pain that Echo has endured, emotionally more so than physically, is just unbelievable. We think we know what has happened and yet there's more secrets uncovered as her world just falls apart, bit by bit.
My heart grieved for both Echo and Noah. What struck me though is there was very little of the unnecessary drama... so a lot of the time a MC would assume something about their love interest, being a catalyst for drama and keeping the plot turning. However, the plot surrounding the pair just wanting their own truths sufficed, and there was very little petty, unwarranted drama, which I really applaud.
Overall:
If you're looking for an emotional rollercoaster that will have you ugly cry, work its way under your skin so you're reading by candlelight (lamp), this is definitely for you. I'll remember this story for a long time.